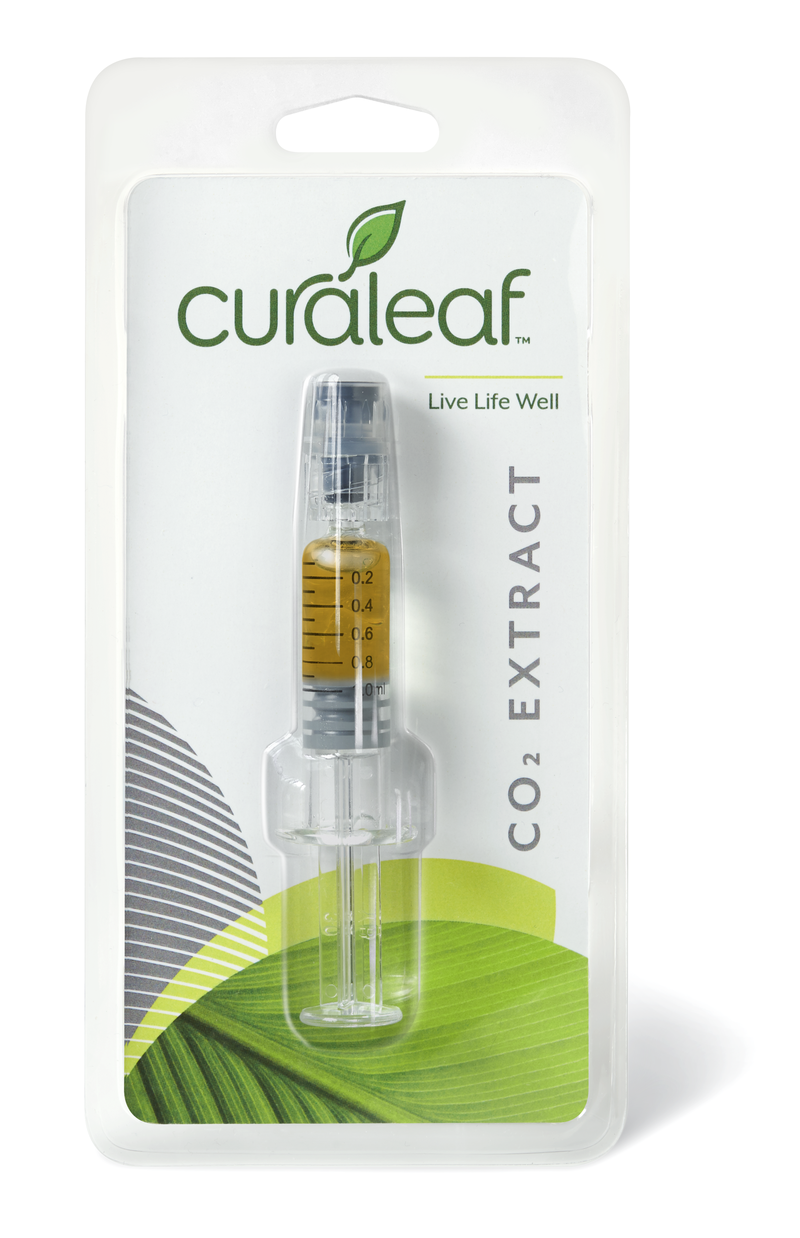 Curaleaf THC Concentrate-(1:2)-60%-0.5mL(100mg CBD:200mg THC)

at Curaleaf Titusville - Titusville, FL
Curaleaf distillate concentrates are made with pure medical cannabis and come in a glass syringe for convenient and easy dosing. The concentrates may be used for vaporization or be ingested. Small amounts of concentrate contain substantially more cannabinoids than other cannabis products for maximum health benefits.
The average dose for this product is 40mg, two times per day. Cost is based on average dosing for this product – 30-day supply is $192, a 50-day supply is $320, and a 70-day supply is $448. Patients must consult a certified physician to obtain the dose that works best based on their medical condition. 30, 50, 70-day supply cost is based on average doses and may not apply to all patients