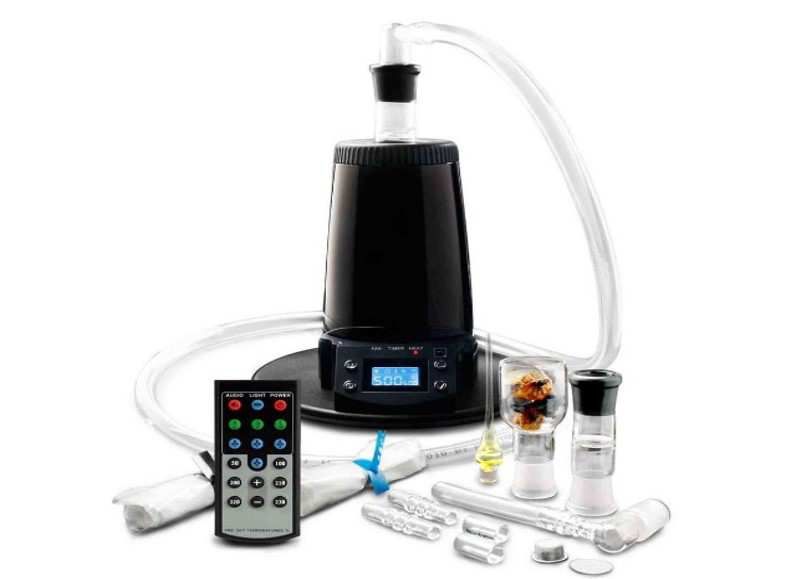 Arizer Extreme Q Vaporizer

at Curaleaf Tampa - Tampa, FL
Extreme Q Desktop dual-function dry-herb vaporizer is made with a reliable ceramic heating element and multi-functional balloon & whip delivery. Comes with precise temperature control with triple heat sensors and a remote control for convenient use. 360° Swivel Action Whip. Clear view LCD screen and bright digital display LED Light-ring on bottom of unit. Glass-on-Glass components with dual screen system. Warranty handled by manufacturer.
Color Options: Black
Included in box: 2 x Glass Cyclone Bowls,1 x Glass Aromatherapy Dish,1 x Aromatic Botanicals Sample, 1 x Screen Pack (1 flat / 1 dome), 1 x Remote Control,2 x Interchangeable/Replaceable Glass Whip Mouthpieces, 1 x Glass Stirring Tool,1 x 3 Foot Whip (tubing), 1 x Elbow Adapter, 1 x All-Glass Mini Whip (for balloons), 2 x Balloons/Bags with Glass Balloon Mouthpieces & O-Rings, 1 x Owner's Manual
Similar Products In Stock at Curaleaf Tampa