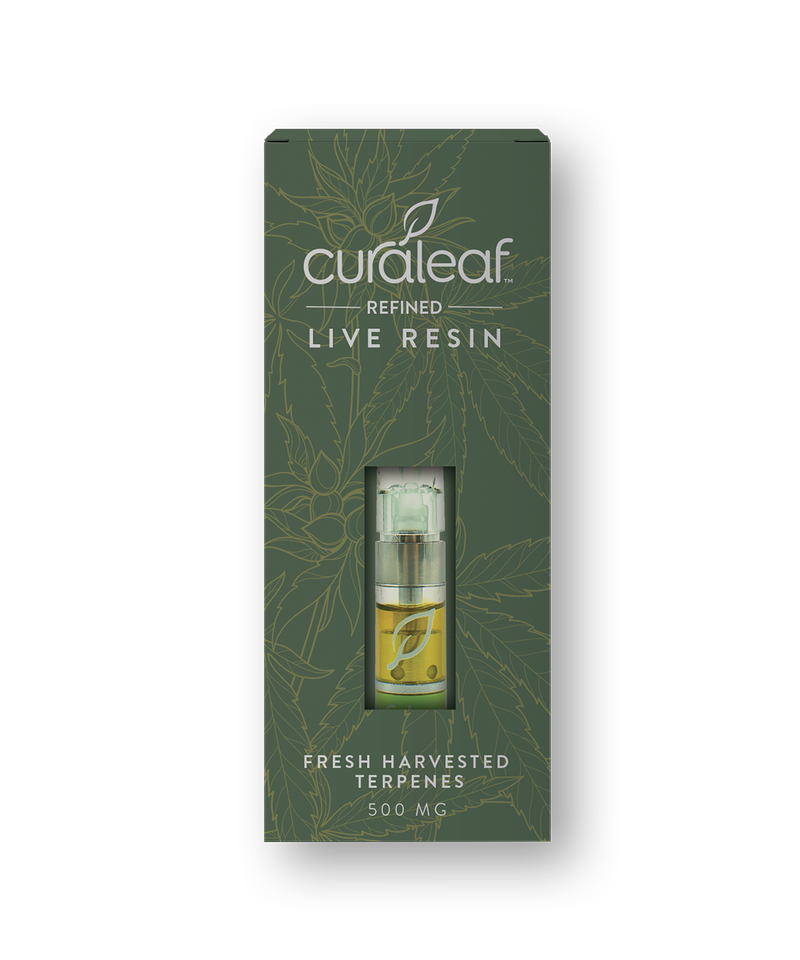 Curaleaf THC Live Resin Vape Cartridge Purple Sunset (Psu)-Indica-85% THC-0.5g

at Curaleaf Orlando – East - Orlando, FL
Curaleaf Live Resin vape cartridge provides a full cannabis spectrum of 100% strain-native cannabis terpenes from freshly harvested flower with the purest high potency distillate-captured without the use of hydrocarbons and other harmful solvents. Experience authentic, flavorful terpenes at levels as rich as nature intended. Extracted from an Indica strain containing an 85%  concentration. THC content varies by harvest.
The average dose for this product is 3mg, two times per day. Cost is based on average dosing for this product - 30-day supply is $27, a 50-day supply is $45, and a 70-day supply is $63. Patients must consult a certified physician to obtain the dose that works best based on their medical condition. 30, 50, 70-day supply cost is based on average doses and may not apply to all patients