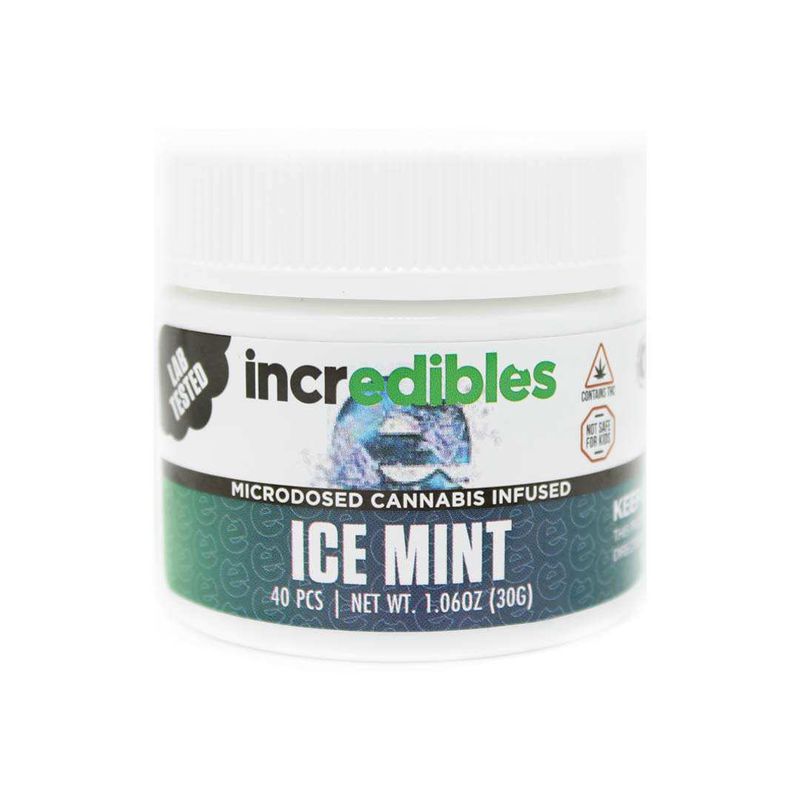 GTI Incredibles Ice Mint | 100mg

at Curaleaf MA Oxford | Medical Use
20 servings – 5mg per serving – 100mg total. Mints are sugar free, gluten free, non gmo, organic ingredients. Chill your breath and your mind with these icy mints, made with ultra-pure, incredible THC oil. *Provided by GTI, test results on edibles vary from batch to batch.