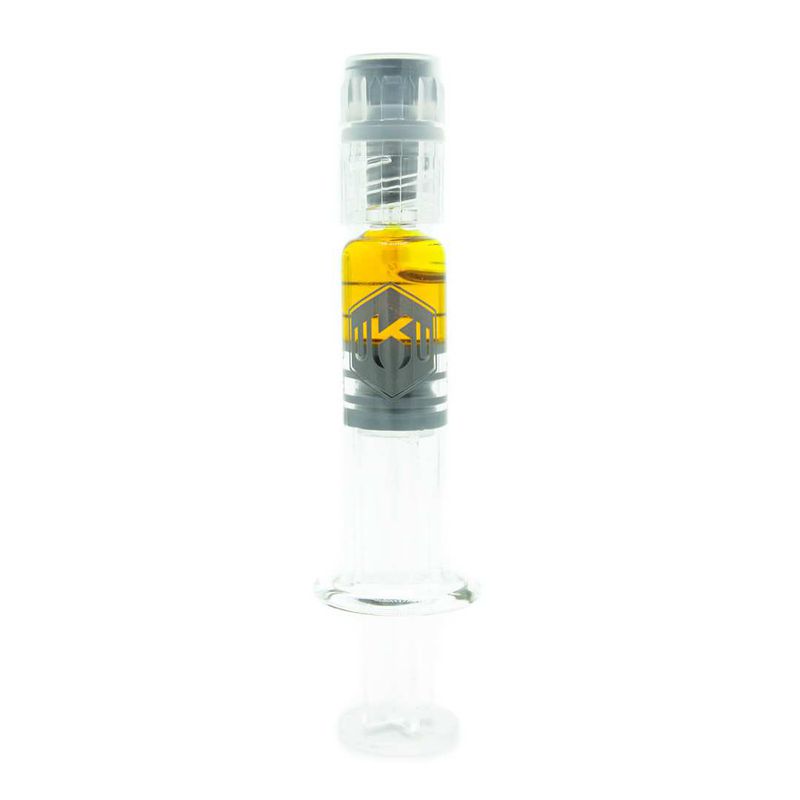 Curaleaf UKU CO2 Syringe Skywalker OG (I)

at Curaleaf MA Oxford
Curaleaf glass CO2 extract syringes; they can be found in the same indica, hybrid, and sativa strain flavors that have made Curaleaf's vape cartridges so popular. The perfect answer for dabs, topping off a bowl, giving that preroll an extra kick, or creating edibles at home. Currently found in 0.5g packaging.
CBDV-A: 0.0%
CBL: 0.0%
CBD: 0.0%
CBL-A: 0.0%
CBD-V: 0.0%
CBC-A: 0.0%
CBD-A: 0.1%
THC-V: 0.0%
THCV-A: 0.0%
CBC: 0.5%
CBG-A: 0.2%
CBG: 0.9%
D9-THC: 28.2%
CBN-A: 0.0%
CBN: 1.9%
THC-A: 0.0%