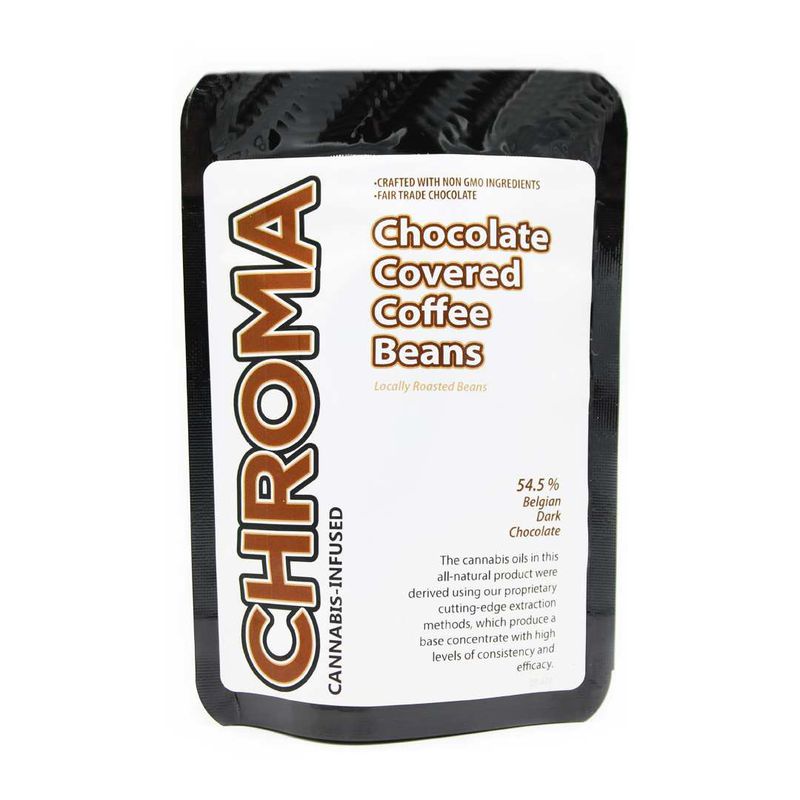 CAC Chroma Dark Chocolate Covered Coffee Beans | 100mg

at Curaleaf MA Oxford | Medical Use
100mg total ~ 5mg per ~ 20 servings. Locally sourced Italian roast beans coated in Belgian dark chocolate consisting of 54.5% cocoa butter and chocolate liquor; Infused with distillate. Provided by Commonwealth Alternative Care.