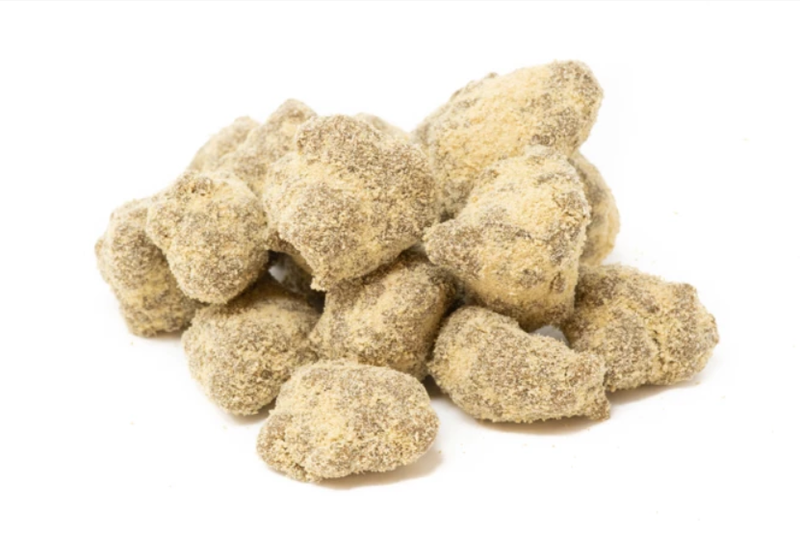 Sira Naturals Moonrocks - Indica | 1g

at Curaleaf MA Hanover
Moonrocks are extremely rich in the two most important parts of cannabis, terpenes and cannabinoids. Each hit offers an incredibly terpene rich and delicious experience. We start with our premium, in-house grown, cannabis flower; then we coat the outside of the flower with our full spectrum, terpene rich cannabis oil. After that we kick it up yet another notch by rolling them, not in kief, but in our premium bubble hash. The flavors are perfectly curated to provide you with the Indica, Sativa or Hybrid experience you are looking for. *Provided by Sira.
ÂÂÂ
CBD %/pkg: 0.2%
CBD-A %/pkg: 0%
CBN %/pkg: 0.2%
THC-A %/pkg: 17.4%
D8-THC %/pkg: 0%
D9-THC %/pkg: 48.1%
CBG-A %/pkg: 1%
CBG %/pkg: 0.7%
CBL %/pkg: 0.4%
CBC %/pkg: 0.4%
CBC-A %/pkg: 0.2%