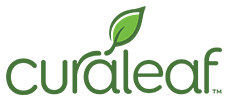 Timeless 16:1 Rest Canary Cartridge - | 500mg

at Curaleaf AZ Gilbert
A Canary by Timeless Rest cartridge is the perfect choice if youre seeking relaxation and restoration. Indica strains are great for nighttime use, as they tend to provide more calming and soothing effects.
Hydrocarbon & Ethyl alcohol extraction - Grown in natural organic soils and mediums with natural Nitrogen, Potassium Magnesium, Zinc, Calcium, and Phosphorous. No chemical herbicides or pesticides were used during flowering.