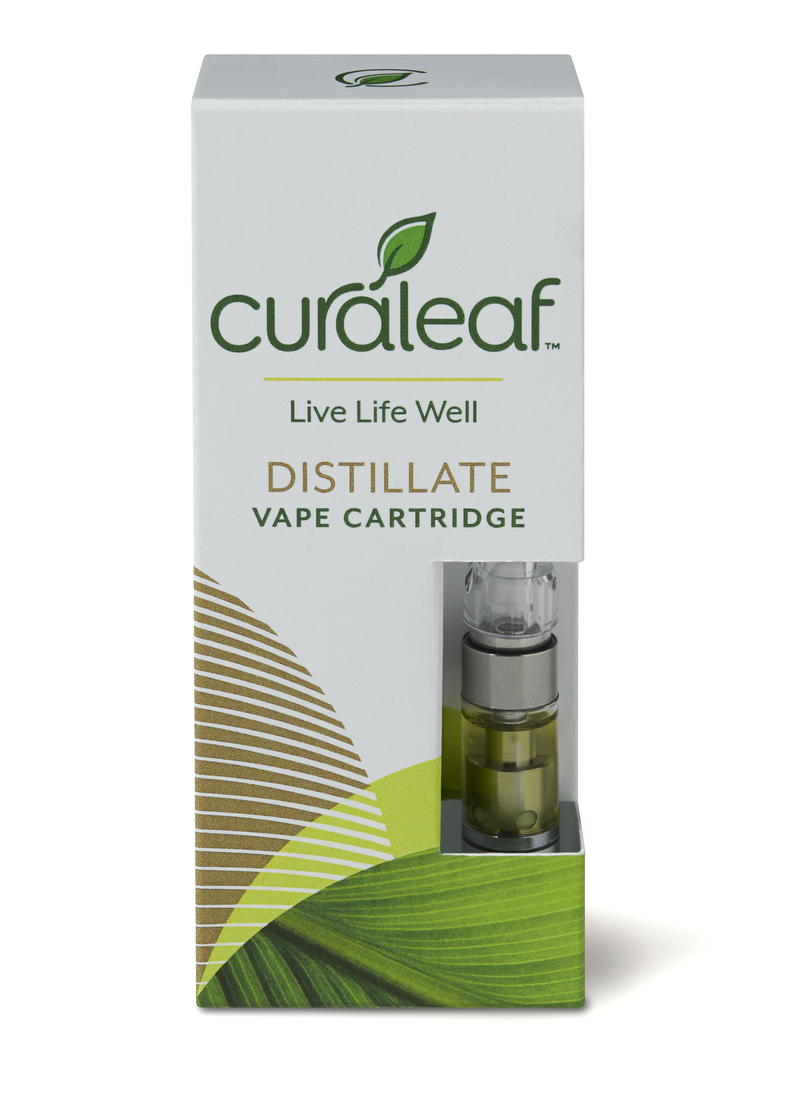 Curaleaf THC Vape Cartridge Gelato (Gel)-Hybrid-85%-0.5mL

at Curaleaf FL South Miami Dade
Curaleaf's CO2 vape cartridge is filled with highly refined cannabis oil and natural terpenes. This Hybrid strain is an 85% concentration vape cartridge. Inhalation is the fastest-acting method of administration, with a typical onset of effect within 90 seconds. Vaporization delivers cannabinoids in a manner that can be easily titrated to the desired effect. THC conent varies by harvest.
The average dose for this product is 3mg, two times per day. Cost is based on average dosing for this product – 30-day supply is $22, a 50-day supply is $36, and a 70-day supply is $50. Patients must consult a certified physician to obtain the dose that works best based on their medical condition. 30, 50, 70-day supply cost is based on average doses and may not apply to all patients