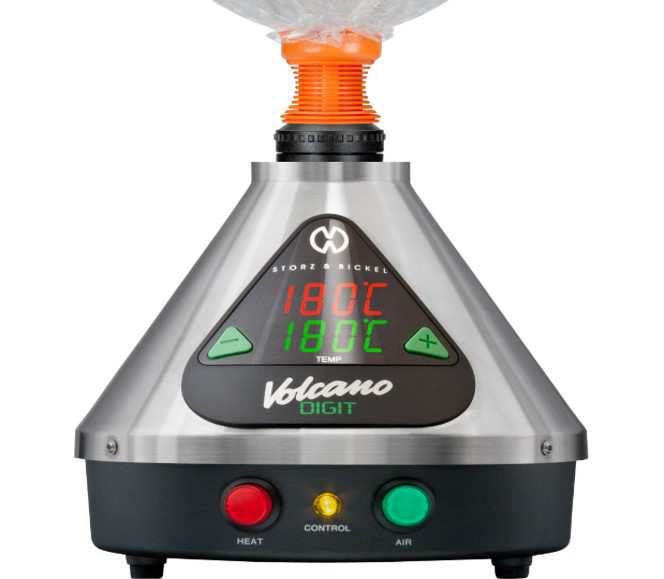 Storz and Bickel DIGIT Volcano w/ Easy Valve Starter Set

at Curaleaf FL South Miami Dade
The Volcano Digital vaporizer provides a prominent fully customized and precise digital temperature LED display that shows temperature rising to your chosen setting in real time. Volcano Digital features convection heating that forces hot air into the chamber to vaporize material without burning it. Balloon bag system. Heat-Up Time: 3-5 Minutes. Warranty handled by manufacturer.
Color Options: Silver
Included in box: 1 x Volcano Digit Vaporizer, 1 x Acrylic Grinder, 1 x User Manual, 2 x Air Filters, 1 x Cleaning Brush, 1 x Easy Valve Concentrate Pad, 1 x Easy Valve Filling Chamber, 3 x Easy Valve Clips, 5 x Easy Valve Mouthpieces, 4 x Easy Valve Balloons, 1 x Easy Valve Balloon w/ Adapter, 6 x Easy Valve Screens