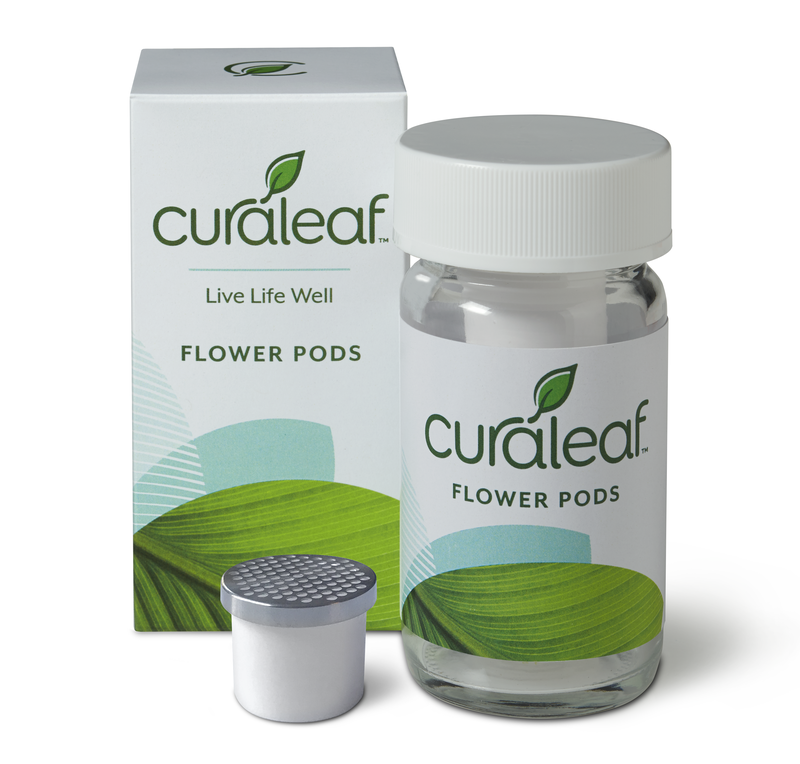 Curaleaf CBD Flower Haleigh's Comet (Hco) 17.5% CBDA-3.5g (537mg CBD)

at Curaleaf FL South Miami Dade
CBD Flower Pods allows for patients to have the full Entourage effect of medical cannabis. Packed in 3 convenient ceramic flower pods with approximately 3.5 grams of flower. Can be used with Curaleaf tabletop vaporizer. CBDA content varies by harvest.
The average dose for this product is 5mg, two times per day. Cost is based on average dosing for this product – 30-day supply is $18, a 50-day supply is $30, and a 70-day supply is $42. Patients must consult a certified physician to obtain the dose that works best based on their medical condition. 30, 50, 70-day supply cost is based on average doses and may not apply to all patients