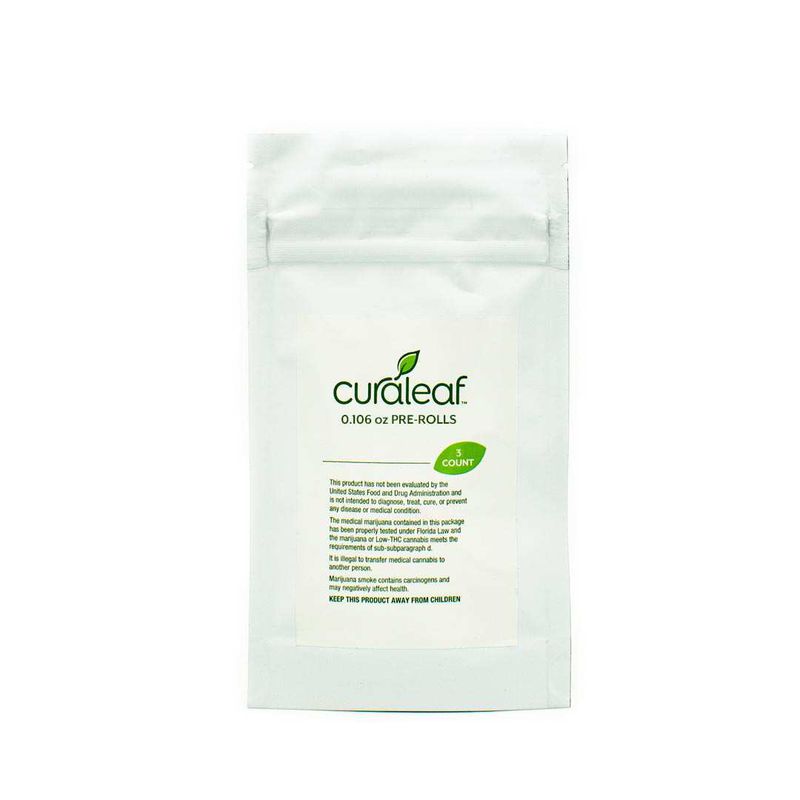 Curaleaf THC Pre Rolls Cherry Pie Haze (CPH)-Hybrid-15% THC-0.106oz

at Curaleaf FL Sanford
THC Flower allows for patients to have the full Entourage effect of medical cannabis. Curaleaf's strain specific Pre-Rolls are made form ground cannabis. Each Pre Roll is filled with premium cannabis flower in a convenient, easy to smoke product. THCA content varies by harvest.
The average dose for this product is 3mg, two times per day. Cost is based on average dosing for this product – 30-day supply is $16, a 50-day supply is $27, and a 70-day supply is $38. Patients must consult a certified physician to obtain the dose that works best based on their medical condition. 30, 50, 70-day supply cost is based on average doses and may not apply to all patients