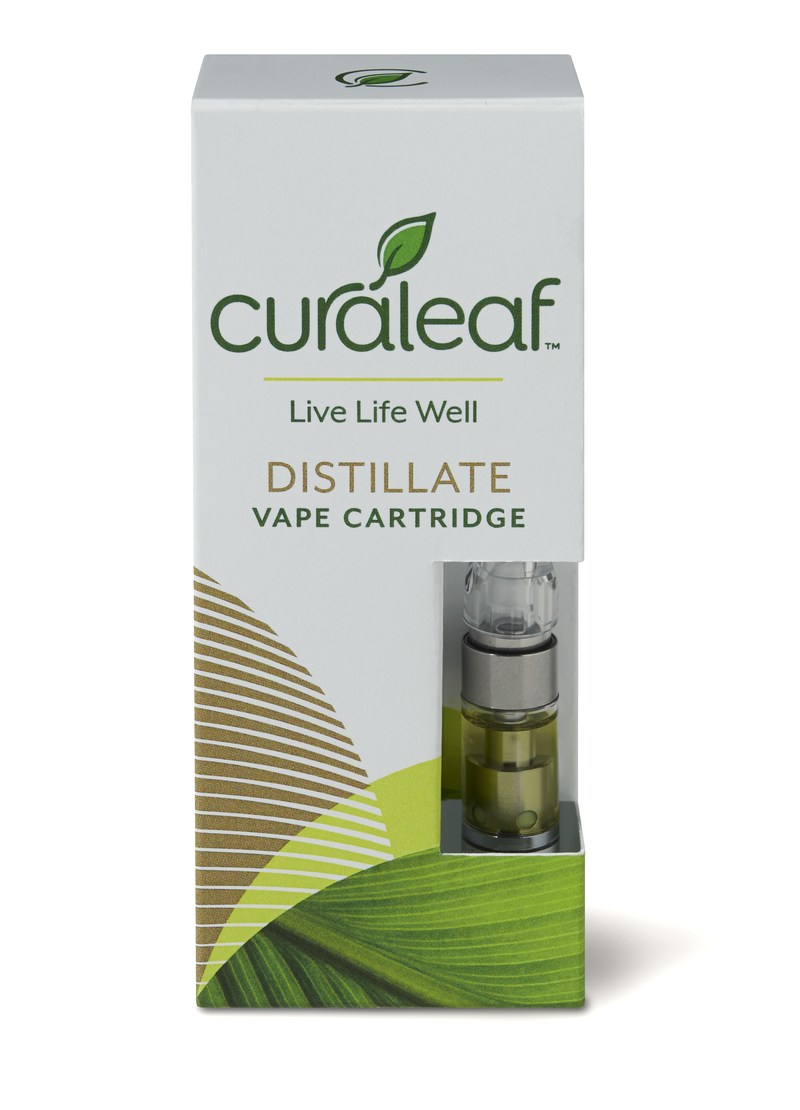 Curaleaf THC Vape Cartridge Blueberry (Bry)-Indica-80%-0.5mL

at Curaleaf FL Lakeland
Curaleaf's CO2 vape cartridge is filled with highly refined cannabis oil and natural terpenes. This Indica strain is an 80% concentration vape cartridge. Inhalation is the fastest-acting method of administration, with a typical onset of effect within 90 seconds. Vaporization delivers cannabinoids in a manner that can be easily titrated to the desired effect. THC conent varies by harvest.
Curaleaf Silver Adjustable Battery (White Clam)