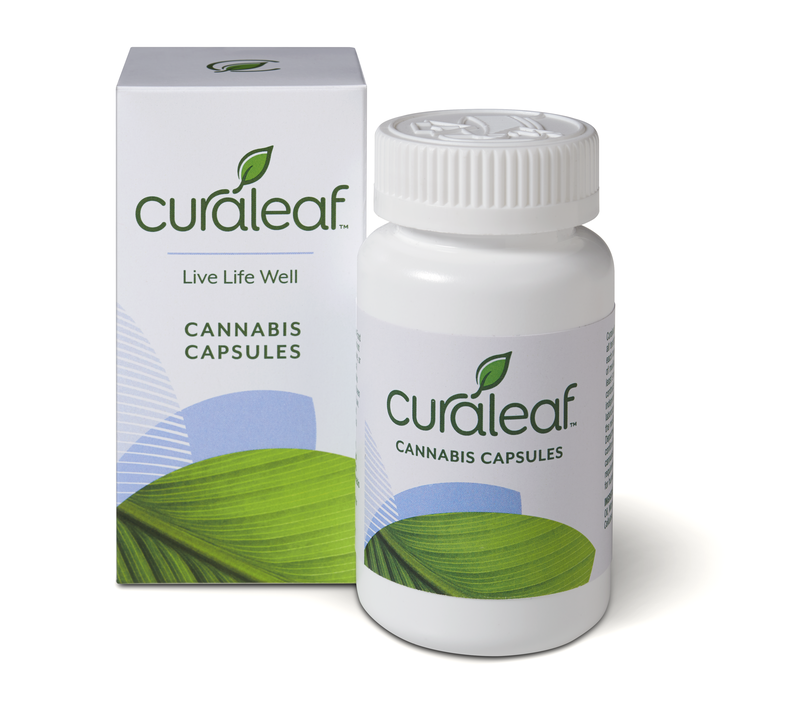 CURALEAF THC Capsule-Indica-10mg THC-30 Count

at Curaleaf FL Lakeland
Curaleaf THC Indica capsules offer patients a convenient and safe way to take their daily dose of cannabinoids. Capsules provide a steadier dosage and better control of medication. Each bottle contains 30, 10mg gelatin capsules made with natural cannabis oil and microcrystalline cellulose. Oral administration is one of the strongest delivery methods. Ingested cannabis is metabolized in the liver and provides the benefit of a long-lasting effect.
The average dose for this product is 5mg, two times per day. Cost is based on average dosing for this product – 30-day supply is $51, a 50-day supply is $85, and a 70-day supply is $119. Patients must consult a certified physician to obtain the dose that works best based on their medical condition. 30, 50, 70-day supply cost is based on average doses and may not apply to all patients