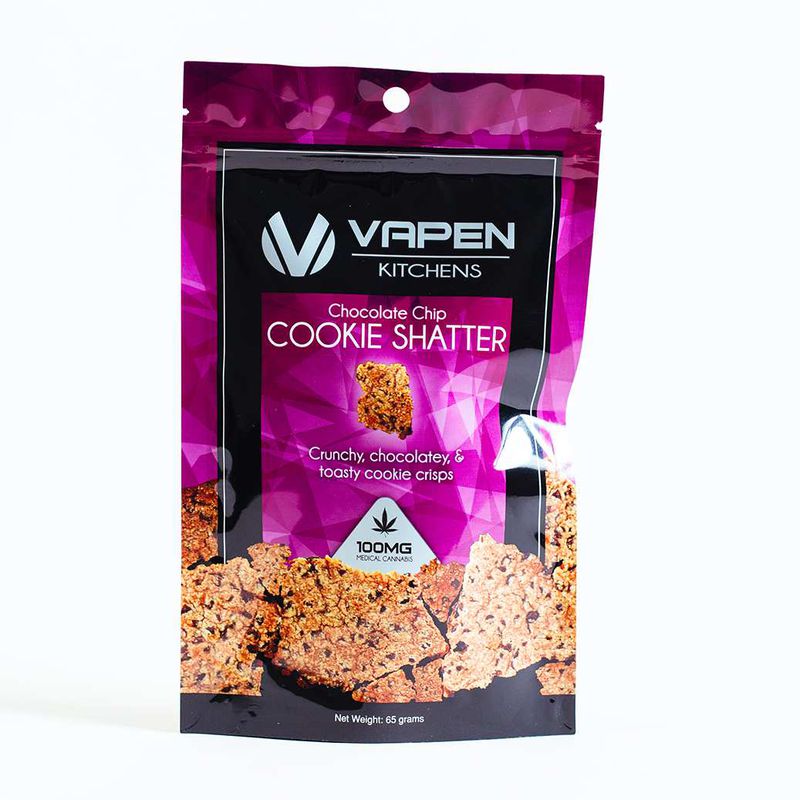 Vapen Cookie Shatter 100mg

at Curaleaf AZ Bell - Phoenix, AZ
Crunchy, chocolatey, toasty cookie crisps medicated with 100mg of cannabis inside the entire package to create a Chocolate Chip Cookie Shatter delight! 100mg THC.
Hydrocarbon & Ethyl alcohol extraction - Grown in natural organic soils and mediums with natural Nitrogen, Potassium Magnesium, Zinc, Calcium, and Phosphorous. No chemical herbicides or pesticides were used during flowering.