Dedicated to Cannabis… and Beyond
At Curaleaf Maine, you know that we're committed to delivering top-quality products with exceptional customer service. We take pride in supporting our local growers to bring you Maine-cultivated flower and other Maine-made products. And while it's to be expected that we support our cannabis community through plant advocacy and education, you may not realize that we exist to support our greater community, too.
Mainers helping Mainers
We don't see ourselves as a cannabis company helping cannabis patients, but as Mainers helping Mainers. It's that simple. We love being involved in our community—through cannabis, and far beyond it.
2020 needs no exposition. While Curaleaf ME has been supporting local food drives, animal shelters and other fundraising initiatives for over four years, this year called for something bigger.
With the pandemic in its early stages, we provided lunches for our front-line employees for three months. (We also treated Central Maine Medical Center's frontline workers to lunch to show our appreciation!)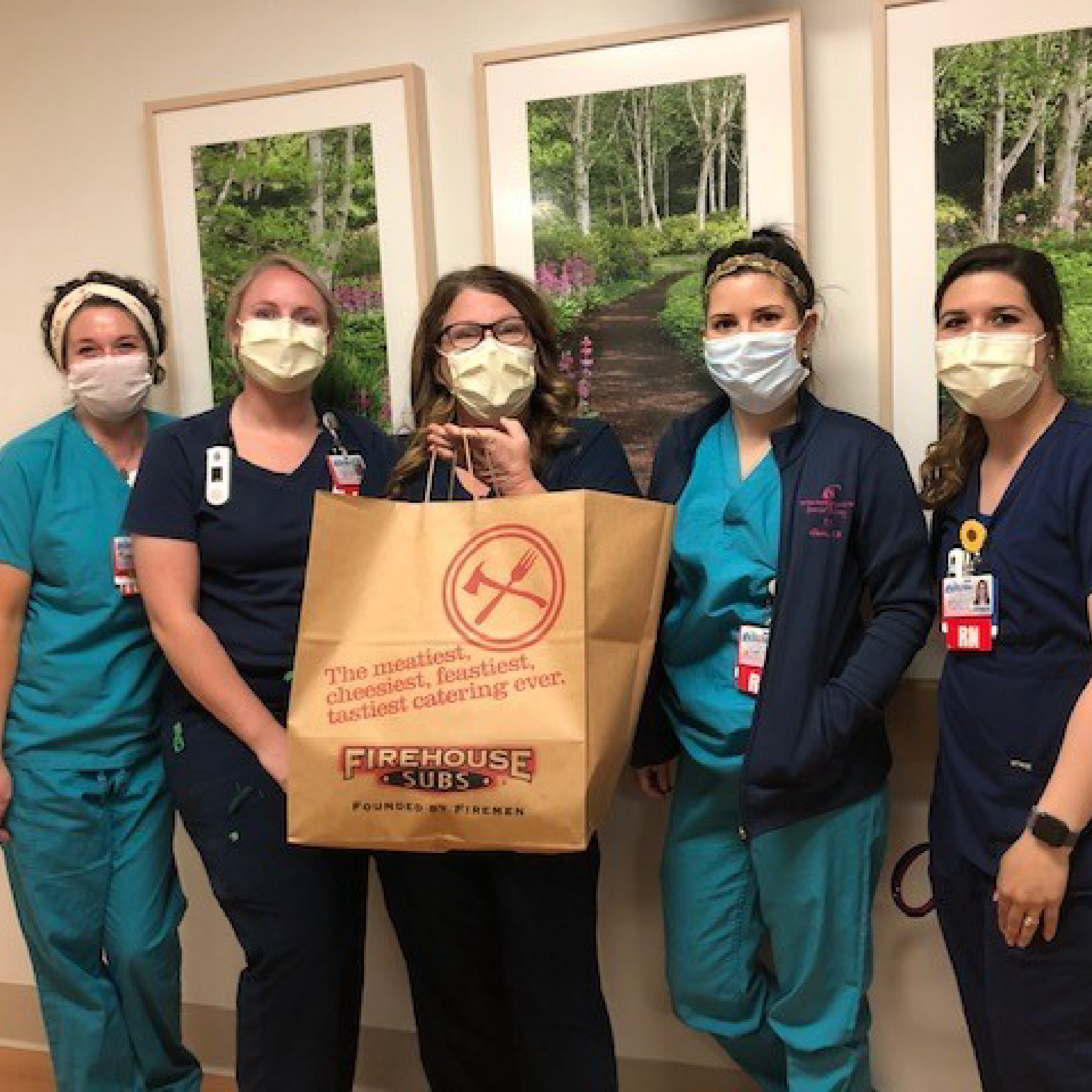 As food insecurity skyrocketed, we donated 400 meals to local families through Curaleaf's national effort to Feed the Block.
In addition to our work with the Veterans Cannabis Project, we further supported our local veteran community with free MedCard events, as well as a $5000 donation to the Maine Veterans Project. When we caught up with their Founder & President, Shawn "Doc" Goodwin, to ask how this donation impacted our local veteran community, he enthusiastically shared:
"The last year could have shut down our entire operation and destroyed what we have built, as a team, for the last five years. But it didn't. We absolutely must thank those that stepped up when there was a need in our community (…) Companies such as Curaleaf—right here in Bangor—that surprised us with a substantially large donation that not only helped us but propelled us into projects we had initially denied."
"Every single day we pour our hearts and souls into our work and the individuals we serve. When tragedy struck and so many took a seat, we will forever be thankful to those that led the charge and helped us help a record number of veterans."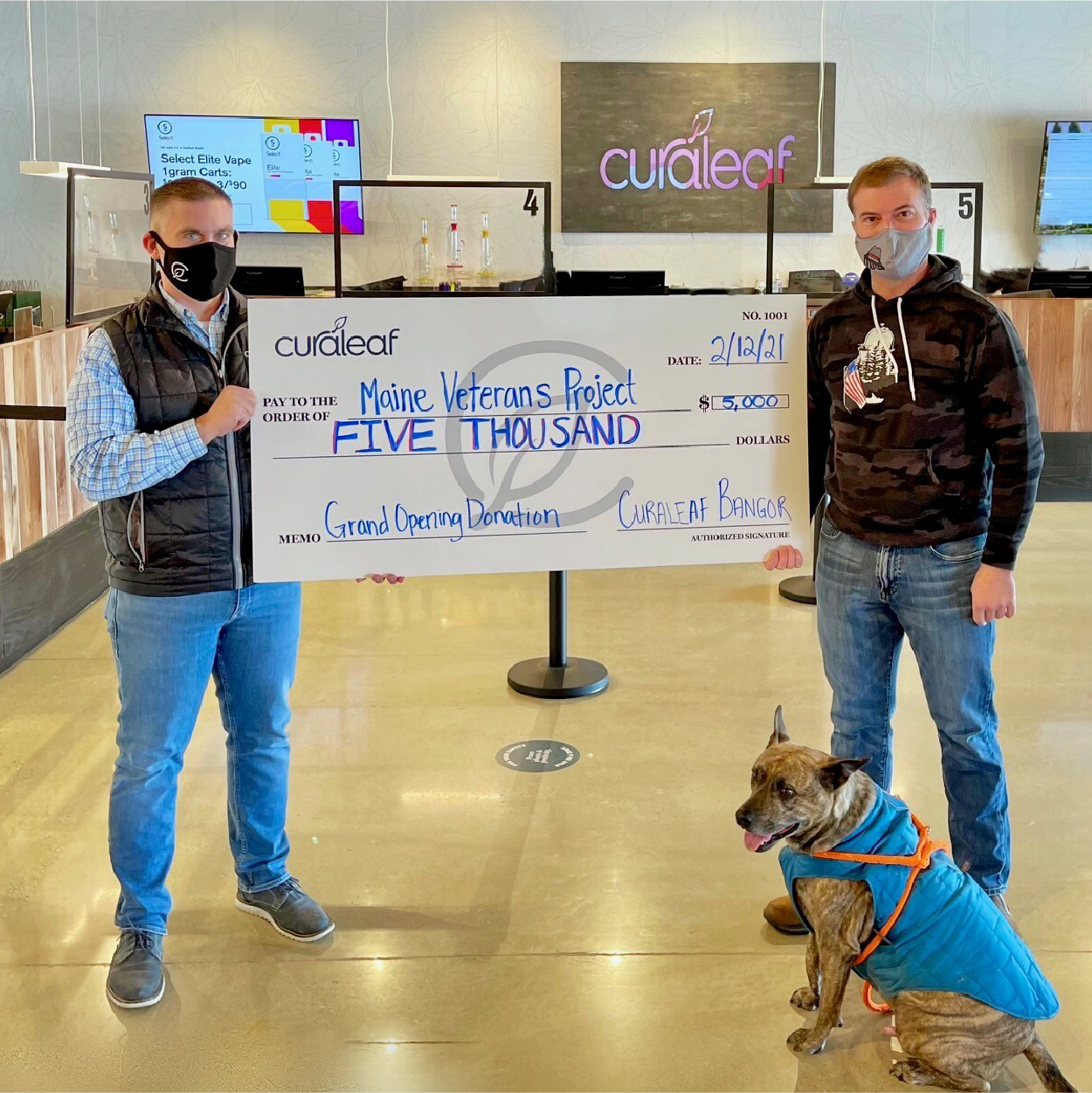 Big cannabis can be good cannabis
Curaleaf is a big name. You hear about our growth in the news. Some people think it's exciting. Others are skeptical of our national footprint—it's understandable. Yet if there's one thing we'd like you to gather today, it's that with our big name comes a big purpose. We recognize the importance of using our leadership role to inspire a positive impact wherever we operate
As Curaleaf grows, our ability to support our local communities grows, too. The work being done in Maine serves as a wonderful example of how we're contributing beyond the cannabis circle in every state we serve. In addition to initiatives like those shared above, we have spent the past year establishing our first official Corporate Social Responsibility program; Rooted in Good.
Curaleaf is Rooted in Good
What does that mean?
In a nutshell, it means we create a meaningful, inclusive experience for our communities—moving beyond traditional donations to foster relationships with broadened diversity and greater representation. It means we focus on our internal operations to create a more inclusive work environment. It means we take a hard look at our processes and procedures to develop the most sustainable path forward in respect to our planet. It's exciting stuff, and our root system is strengthening by the day.
Read up on our efforts to always be Rooted in Good at curaleaf.com/social-responsibility